Residential Locksmith Services California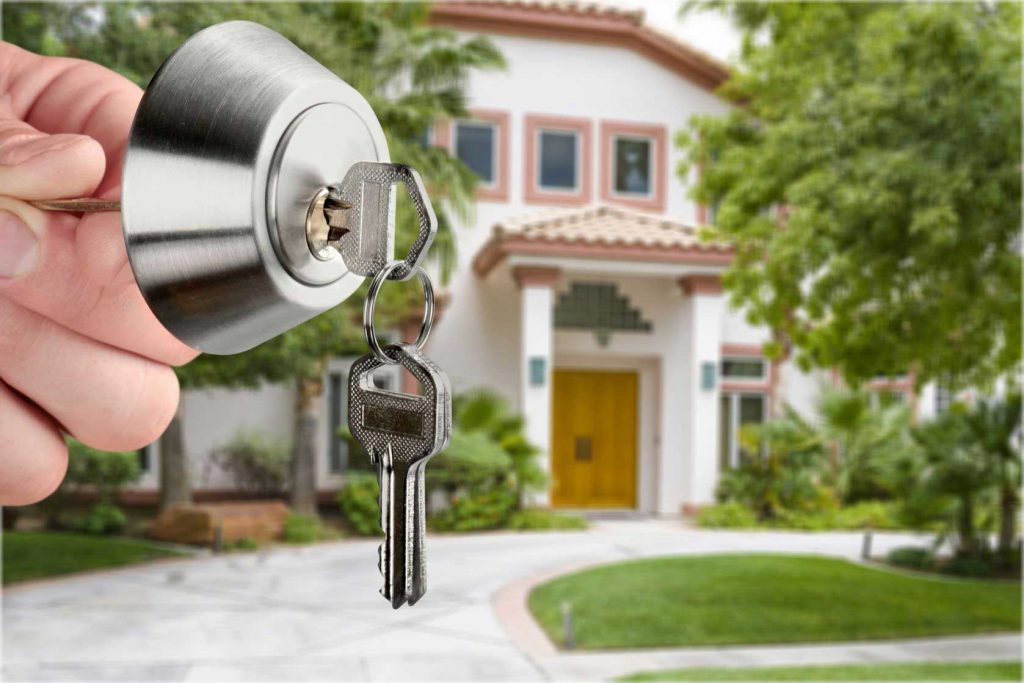 Residential Locksmith Services
Have you locked yourself out of your adobe? Do you need a new key for your new apartment, install a new door lock, or duplicate keys? Whatever your lock and key needs, you can count on Blessed Locksmith to serve you.
We offer a full range of residential locksmith services and solutions for the people of California and their surrounding areas. We install, repair, and replace any type of locks, safes, doors, and gates. Here are some of our residential locksmith services:
Installation of Entry Door Locks, Sliding Door Locks, and Garage Door Locks
Installation of Window Locks
Installation of master key system
Installation of Sliding Door Locks and Mailbox Locks
Emergency lock Change
Home Lock Re-Key and Replacement
Deadbolt Installation
If you are interested in learning more about the latest home security solutions or simply need to change a cylinder lock, we can help. Our professional locksmiths can handle all your home security issues to ensure your family is safe and secure.
We are driven by solving customers' problems and adding value to our knowledge. We know each other by the quality of our relationships and the trust we build with our customers. Our highly skilled crew offers more than quick solutions to your problems. We provide residential locksmith services with a pleasant and friendly attitude. Hence, you can rely on us for Residential Lock Change without any tension. We assure you our squad will not disappoint you. In fact, our services will give you a bang for your buck.
Deadbolt Lock Installation
Installation of deadbolts is vital to defend against intruders. They can make the difference between breaking into a house and constantly stealing. Sometimes a simple deadbolt lock installation is enough to prevent a crime. Hence you must have one at each of your doors.
Our qualified and talented locksmiths will go the whole nine yards to protect your home and office. We can repair and install deadbolts effectively to add protection against criminals. Get in touch with us for door lock installation to get high-grade security.
No matter what time of day, you can count on our prompt service when you need to resolve a locksmith emergency. We provide multiple services for your residence. We repair any type of locks, safes, doors, and garage doors.
Don't wait! Contact with our Emergency Residential Locksmith Right Now.
Has your door been slammed, you've lost your keys, your key has broken in the lock, have you been robbed, or is your lock defective? This kind of emergency is usually the cause of anxiety, but what to do when you don't know a locksmith around you? By probing the internet about "locksmith for homes near me," you will find many tempting offers, and in a hurry, your choice may lead you to a certain locksmith who will perform incomplete, shoddy quality work or will give you an invoice with a substantial price.
That's why it's imperative to always keep the hotline number of an emergency residential locksmith like us on your smartphone.