Car Lockout Services in California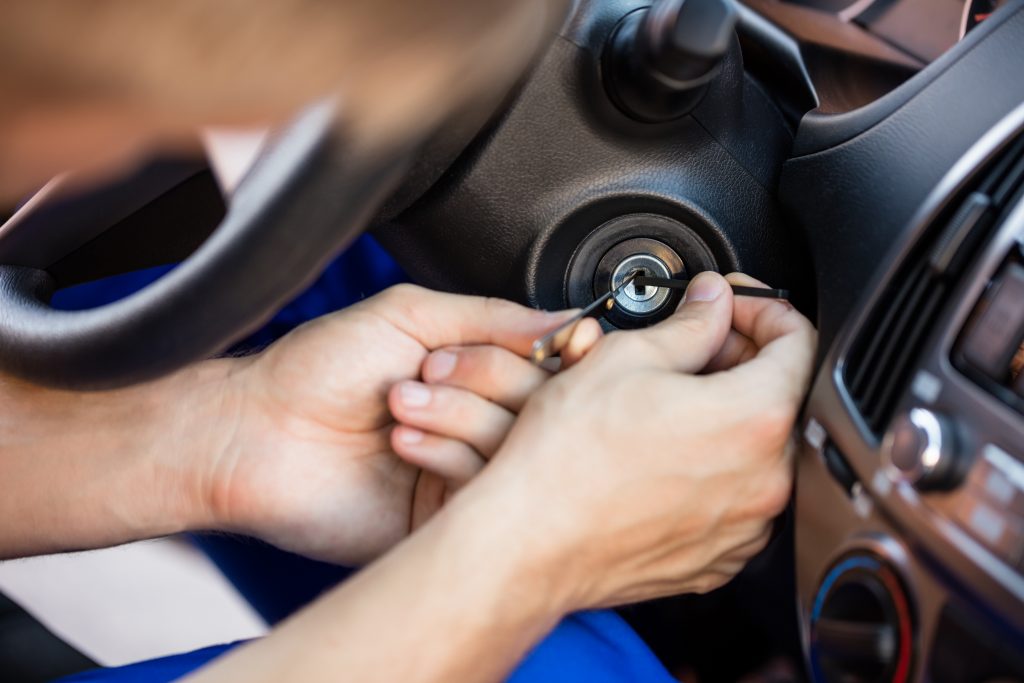 Car lockouts are common. If this happens to you, think about your best options. Staying calm will always be helpful in any possible stressful situation.
Ask yourself if you have a spare key somewhere. Call your dear one and tell, "I have been locked out of my car." Maybe your spouse or a family member bring your spare key. Maybe your spouse or a family member bring your spare key. Otherwise, find out "lockout service near me" on the internet. And choose the Blessed Locksmith for an affordable, fast, and professional car lockout service.
Cost-effective Auto Lockout Service
A locked car can happen to even the best of us. It always happens at the worst of times. And the bad thing is we usually don't arm ourselves with hotline numbers of a reliable locksmith. Or sometimes, we are away from our home city and don't know the locksmith in nearby areas. In this situation, only Google is our best helper. Most of us do surfing like "locked out of car service near me" or "vehicle lockout service near me." And it became difficult for us to choose a trustworthy and professional locksmith from the browsing list.
If you're in California and your car is locked out, choose our Auto Lockout services in California. You can trust us as we're licensed, bonded, and insured. Our client satisfaction is our primary concern. That's why we do not compromise with the quality of work. Modern high-tech keys, such as smart proximity keys, are amazing in practicality and security compared to traditional ones. However, they are easily lost, and if you go back to the car dealer, it is costly to replace them.
We have the tools to cut a new key for you on the site, regardless of its type. With more modern systems, we can also guarantee that only the basic features will work in your vehicle if the old ones fall into the wrong hands.
Car Locksmith In CA that you can rely!
Our services are available 24 /7, for your convenience. Our tech will come to your venue as soon as possible and get you on track when you call. No other car lockout service in California can match the level of service provided by our technicians.
Our Car Locksmith California has the knowledge and training to handle every lock. This includes training and experience in dealing with potential key issues and issues with vehicle safety systems. Thanks to the knowledge and experience of our technicians, our on-road car service will get you back to your car and road faster.
Call us today to get the excellent lockout service for cars
Our staff knows that people can fraudulently call our technician and ask for help opening vehicles that are not theirs. Our policy is to make sure that the person we are supporting is the vehicle's legal owner. We also attach particular importance to preventing damage to the security system and the car body.
If you need lockout car service in California, Blessed Locksmiths are a fantastic road assistance provider. We will be there when you need us to get you into your locked car so you can get to your destination. Our priority is always to provide you with the best customer service in the industry without letting your wallet hit hard.