High-Security Locks in California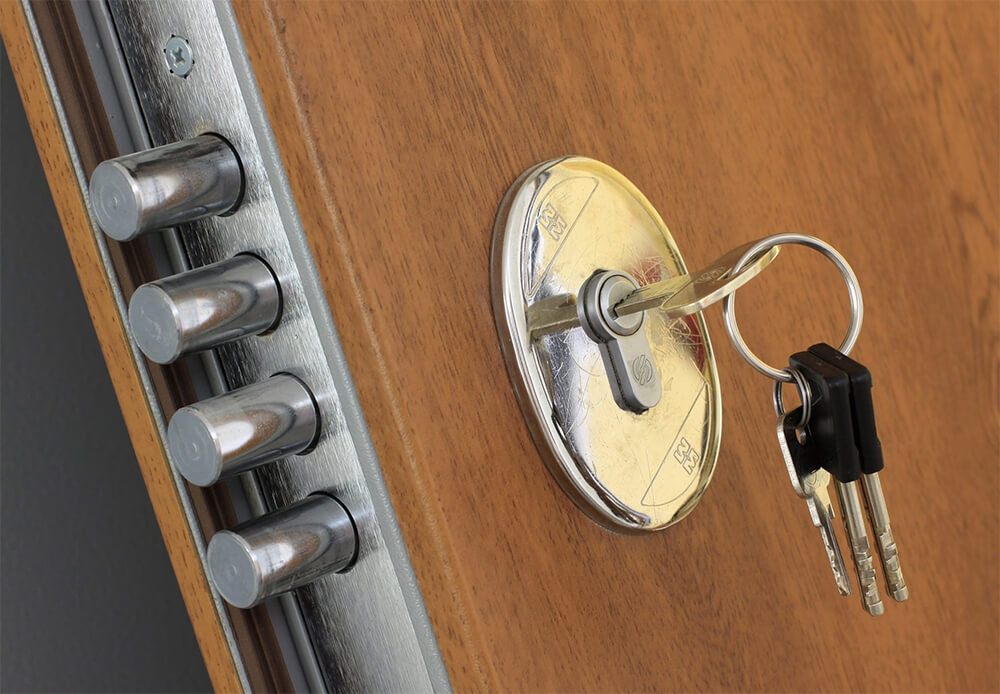 Install High-Security Door Locks
The security of your residence and business is based on the strength of your locks and keys. Hence you can say that high-security locks are the backbone of highest-degree security. The easier it is to copy the key, the more people will access the items and people you are trying to back up. This can be a problem for the average business as most businesses have dozens of people in contact with their keys and locks that a skilled criminal can easily handle.
If you want to install or repair a high-security door lock in your home, you can trust our competent professionals. We offer reliable, cost-effective, and lucrative high-security door lock repair and installation service at Blessed Locksmith. Our high-security locksmith can install the locks of various brands, including Medeco Maxum deadbolt, Mul-T-Lock's MT5+ Hercular, Abloy Protec2, Schlage B660P, and Kwikset 980.
Mul-T-Lock Locksmith Services
Are you looking for a multi-lock locksmith near me? Blessed locksmiths must be your number 1 choice. Our residential and commercial clients can enjoy Mul-T-lock locksmith services in LA. Whether you want to protect your business against burglary and theft or to update your family's locks, we've got you covered. The innovative design of the Mul-T-Lock product offers many offerings for different access control needs.
Installation of High-security Commercial Door Locks
Do you want to add another level of security to your business? Installation of High-security commercial door locks is an ace solution to boost the security of your enterprise. Our trained locksmiths are proficient in all makes and models of high-security deadbolt locks.
High-Security Front Door Locks
We are available for your protection because our professionals and specialized locksmiths with the most advanced and latest equipment and tools will provide you with the best high-security locks for the front door to increase your security. You can live safely and securely with your qualified and certified locksmith services because your safety is our first priority. Our team of professional locksmiths, along with our outstanding skills, can take care of everything related to an emergency lockout.
High-Security Padlock
When you need professional and expert locksmith services for a high-security combination padlock, we are available to solve your problem. We bring you great deals and provide you with better and faster high-security keys service than other California locksmiths. We are available 24 hours a day to solve your problems with high-security padlock combinations for businesses, homes, and offices, as we serve at both residential and commercial scales.
Safe and Vault Locksmith
Have you locked out your safe in an emergency situation? Searching for a locksmith that can open a safe near me? Don't fret. Keep calm and take a deep breath.
Our Safe and Vault Locksmith is ready and eager to serve you in your unstable and urgent situations. So, don't hesitate to call us and dispatch our services.